Bamboo Group houses over 100 talented and diverse professionals, many of which have joined the company only a couple of years ago. We wanted to get a fresh perspective on how the team members taking different roles within their units feel about the work experience, which parts of it they find the most exciting, and where they hope to see the company in the future. So, we got in touch with four people from different units of Bamboo Group to discuss their personal experiences.
As of today, Alesia and Vasilina are assigned to simultaneously manage multiple projects while working with clients and partners from different countries. In turn, Valery and Dmitry are both software engineers primarily dedicated to some of our company's key projects: Valery is a backend developer on a multi-user HR system project launched in the Gulf region, and Dmitry is the Android team lead on the InControl Remote project for Jaguar Land Rover. Despite the clear differences between their daily routines, the respondents' attitudes towards Bamboo Group turned out to have a lot in common. So, let's see what everyone had to say!
Offering mentoring and support
One of the first things all of our team members emphasize is the sense of trust and support they felt as soon as they've entered the doors of the company. Alesia Praliska, a business analyst responsible for identifying business and user requirements, areas of system improvement within products, and writing project documentation, also notes the welcoming atmosphere.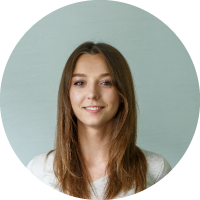 "What really took me off-guard when I first joined was how approachable everyone was, and by that, I mean everyone – from newcomers to the most experienced members of the team, including management," she says. "It felt so reassuring to know that I could always reach out to my seniors for guidance and advice! This sense of support really inspires you, it drives you to develop both as a person and as an industry professional."
"I've had a fair bit of experience before joining Bamboo Group, and from my very first day on the job I felt that the company was completely different from anything that had come before – and I mean that in the absolute best way possible," says Vasilina Petrovskaya, a data analyst from the Value-Added-Services unit of Bamboo Group. "First and foremost, it felt like a tightly-knit group of friends. Everyone was super supportive, and I believe that kind of positivity really helped create the perfect environment for learning and professional growth."
The lead Android developer of Bamboo Apps, Dmitry Ganin, completely agrees. "Perhaps, my favourite part about working here is the professionalism of the team, as well as the positive atmosphere among the coworkers," he says. "The trust and support from the company leads are also something I really appreciate. <…> There's always someone you can talk to or play ping pong in the office, and someone to learn from."
"Even though I was a University student, the company believed in my ability!" says Valery Matsukevich, a software development specialist who joined us in 2016. While some businesses readily disregard industry newcomers, Bamboo Group chooses to help junior specialists learn by watching and working within internal runaway projects with their far more experienced colleagues. "Basically, it can act as a sort of bootcamp for the newbies," he continues. "I remember how fascinating it felt to work alongside my senior teammates – they didn't just help me improve my skills, but also made me feel like a valuable member of the team."
Maximizing the opportunities for growth
Bamboo Group encourages curiosity and creativity when approaching new challenges. Hence, the leadership provides frequent opportunities for team members to not only upgrade their skills through continuous learning, but also to practice them in order to achieve measurable results. Alesia, Dmitry, and Vasilina agree that those who are willing to put in the work will certainly be rewarded.
"Participating in conferences, webinars, meetups, taking on unconventional tasks – everyone gets a chance to shine! If you're ready to use the opportunities that arise before you, tangible results are a guarantee," claims Alesia.
"The company presents enough technical challenges to deepen your industry knowledge and to improve your programming skills," says Dmitry. He notes the regular performance reviews held among Bamboo Group team members, where everyone can reflect on their achievements, receive helpful feedback, and hear some recommendations on how to develop going forward. "All this, combined with the near-complete lack of overtimes on InControl Remote, creates a great base for professional improvement," he says. "That is, if the person actually wants to grow."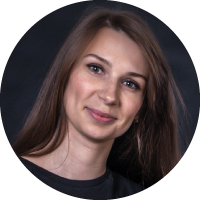 "I personally know several people who came here as young ambitious professionals and grew to become respected high-ranking specialists over the years," says Vasilina. "It never feels like your professional abilities are wasted – the body of work is very diverse, so there is always a way to make a meaningful contribution. I'm currently on maternity leave, but the company has managed to find an enormous variety of work I can comfortably do! I really appreciate being able to spend time with my family without losing – and even enhancing – my professional skills."
Valery adds, "Newcomers may start small, but they can grow to surpass their own expectations. Having been one of those newcomers, I can certainly say that the sometimes challenging learning process was totally worth it."
Working abroad
Business trips are an extremely important part of working with clients from all around the globe. Not only does travel allow companies to better connect with their customers from abroad through close, on-site communication, but it provides many benefits for the travelling employees themselves. The thing is, business trips serve as a great way to gain deep industry knowledge, see some fresh perspectives, learn to be more flexible, and connect with many renowned, high-level specialists. Unsurprisingly, both Dmitry and Alesia speak fondly of their experience working overseas with colleagues on the client's side.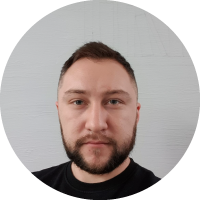 "Our team is split across various countries: part of it is located in England, a couple of people work from India, but most of the developers are from our office. Before the pandemic, we've had regular business trips to England, where we worked side-by-side with the English team for 2 weeks," says Dmitry. "I really hope we will be able to revive this valuable practice as soon as the borders open."
Alesia, too, can't wait to get more chances to travel abroad. Having worked with Malaysia, Kuwait, France and the UAE, Alesia has an amazing track record of being a liaison between Bamboo Group and its foreign customers. She shares, "I've had the opportunity to visit Kuala-Lumpur and London – it was every bit as enriching as it was enjoyable!"
Improving technology and industry expertise
Our founders' passion for efficiency and innovations seems to run in each and every member of the team.
"I've already gained experience in EdTech, online healthcare, and HR solutions," says Alesia. She adds, "I've had the chance to closely work with the product team of BeED and many other external projects".
Vasilina gives us a couple of insights into her experience in working alongside VAS services, which provide "different automated services for mobile operators and their users, such as mobile advertising, customization services, chats, streaming, and so on". She briefly recalls becoming engrossed in learning new tech as soon as she joined the Bamboo team, "I was immediately involved in the working process: in just a few days, I was able to use basic SQL – a coding language that I'd never even seen before!"
Valery also shares his enthusiasm with us:
"I've always been fascinated by the idea of testing out new technologies "in combat conditions", and so far, I've had the opportunity to work with machine learning, geographic information systems, and low-latency streaming software," he says. "With how keen Bamboo Group is on expanding its stack with fresh frameworks and libraries, I'm very excited for what project possibilities the company has in store!"
Finally, Dmitry tells us about his work as a lead on a major automotive technology project. "We are developing a mobile application for the UK-based automotive manufacturer Jaguar Land Rover. The app provides data about the user's car in real time and gives access to such remote functions as climate control, opening passenger doors, etc." He goes on to specify, "We use Java, Kotlin, and Rx, and try to follow the Clean Architecture approach, while employing the SAFe methodology in our workflow. <…> The work process of the InControl Remote project is anything but dull. The team is divided into streams that specialize in different aspects of the app; of course, a developer can switch streams if they want to. What's more, you are still regularly given opportunities to work on other projects of the company". Likewise, Dmitry sees great potential in exploring more industries with similar high-profile technological projects.
***
To the moment, Bamboo Group offers multiple vacancies for mobile and web developers, sales and pre-sales managers. If you want to become part of innovative development projects in automotive, edtech, fintech, or HR, solve brand new tech challenges by using a cutting-edge stack, and work alongside experienced middle- and senior-level specialists, feel free to apply here.