Ah, the startup mindset. Something that is both everywhere and hard to find. Much like half of today's most popular music artists are "indie", big companies with hundreds or thousands of employees love to declare they still maintain that startup spirit. It's a point of pride, or, at the very least, something everyone seems to strive for. What gives?
To understand what makes the startup mindset so desirable, let's see what the approach actually entails.
What is a startup mindset?
The startup mindset lives by its wild drive and passion. It's all about channelling optimism and ambition to create something groundbreaking, it's about believing in what you do. Settling for mediocrity won't cut it – every team member must give it their all.
That's because the mindset puts great emphasis on individual contribution. A good startup team is when each member is highly motivated and holds more or less equivalent decision-making power. Forget about established roles, forget formalities: what matters is what you contribute, not your status.
This kind of approach provides the perfect field for experimentation. Suggestions are not just welcome, they're expected. This never-ending flow of new ideas pushes the team to evolve in sometimes surprising, but interesting directions.
In short, the startup mindset centers inspiration, freedom, and creativity.
Can you maintain the startup mindset as a bigger company?
We like to think you can. At least, that's what Bamboo Group is actively trying to achieve.
But to really answer that question, one would need to talk with the people who are part of the company's day-to-day processes. We've chosen to interview four of our colleagues: Oleg Krasnov, Roman Drobyshevsky, Darya Yushchik, and Natalia Minayeva.
With their help, we'll try to find out what a large company can do to maintain a startup-like atmosphere without falling into directionless chaos. Let's listen to what the guys had to say.
How does the startup mindset manifest?
Sense of community
Mentioning the importance of a friendly environment in the workplace has long become a cliche. But what can you do when it's this big of a deciding factor? It was one of the first positives mentioned by all of our respondents.
Darya Yushchik, who came to work as an Android developer for the Bamboo Apps unit in April of 2020, says that the biggest surprise when joining the team was "everyone's openness and involvement".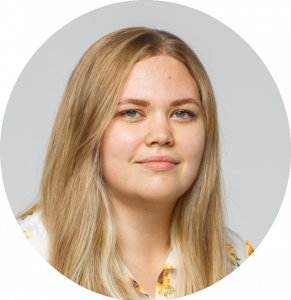 "When I came to the office on my first day of work, I was pleasantly surprised that many colleagues already knew my name and job position. I think I spent most of that day chatting with my teammates in the kitchen, even though a lot were absent due to remote work."
She elaborates, "I came to Bamboo when the Coronavirus had just reached us and the whole company went into remote mode. But I wasn't left alone, and I had a lot of video meetings with my colleagues during my first week here. We got acquainted with each other, and I got informed about the company and project processes. I was completely immersed in the corporate atmosphere even while working remotely."
Natalia Minayeva joined the team one year before Darya as a Business Development Manager. Now, she is the Head of Sales for Bamboo Apps and Bamboo Agile, responsible for building the sales/pre-sales teams, building effective processes for finding and attracting clients, closing deals, and upkeeping good customer relationships.
Natalia also participates in active sales, helps prepare corporate sales and marketing materials, and takes part in strategic planning, among many other things.
When thinking back to her start at Bamboo Group, Natalia notes the feeling of companionship prevalent regardless of job position.
"When I was choosing a company in 2019, Bamboo Group attracted me with its good reputation, developed marketing, and PR," she tells us. "I was not disappointed after joining: there, I discovered a strong and closely-knit community with a horizontal team structure."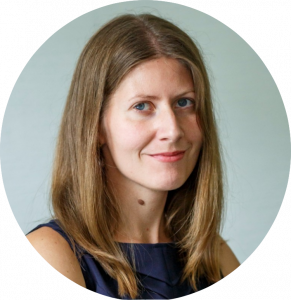 "I'm still inspired whenever I see one of the founders having a friendly chat with our developers, testers, or call centre employees. There's a lot of humanity and openness to that."
And it isn't just a theme with newcomers. Oleg Krasnov has been part of Bamboo Group for well over a decade, and is the current Head of DevOps in the Bamboo Agile unit.
"I really like that we can always get together and talk about different topics or just have a great time hanging out," says Oleg. "When a problem needs to be solved, the entire team gets involved, so issues get dealt with quickly and proactively. It was especially noticeable back when our team was still small."
According to our colleagues, that efficiency in problem solving comes from the lack of typical bureaucracy and emphasis on individual contribution – something both Natalia and Darya appreciate a lot.
"Even though the team has over one hundred employees, individuality is still very valued here," says Natalia. "Bamboo has people that have been working there for 6, 8, 10… 15 years, and that's really amazing for IT! Despite the relatively large staff, questions are quickly resolved, and the people stay motivated."
Darya agrees. She enjoys the lack of corporate pretence and the simplicity of processes.
"There's no bureaucracy, you can always ask about anything directly. No need to book an appointment two weeks in advance," smiles Darya.
"The team of Bamboo Group is a family," she continues. "It's a big family, where the older colleagues support the younger ones and share work experience with them. And the younger team members don't just sit there, either – they also suggest new ideas."
Speaking of new ideas…
Freedom of experimentation
You cannot keep the free spirit alive without actually letting people try new things. But is it really possible to pull off in a big firm? According to our respondents, it sure seems that way.
Roman Drobyshevsky is a QA Automation Engineer, whose responsibilities include creating full-cycle automation projects: pipeline creation, UI automation scripts, reporting, and other such things. But he didn't come to the company as an automation expert.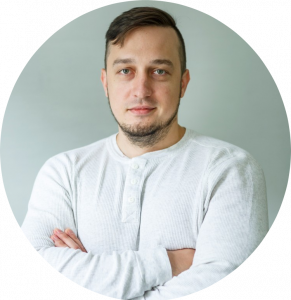 "At a certain point, I got the opportunity to try myself at automation – and I did so completely on my own. In other words, I got handed all the cards and then had to figure out all the tasks by myself from ground zero. This stimulated me to learn a lot of new things fast. Companies don't usually do this, but they had trust in me for some reason."
"Once I automated everything there was to automate and sat there for a while without a project," recalls Roman. And continuing on the topic of trust, Roman notes that he enjoys "the flexible approach to work schedules".
With years of experience at Bamboo Group behind his belt, Oleg has accumulated a lot of skills in a similar way. Being the Head of DevOps, he is responsible for everything from hiring new employees to managing the DevOps department and what's left of the old Bamboo Operations team, as well as signing papers and answering calls. But that's not all his expertise is limited to.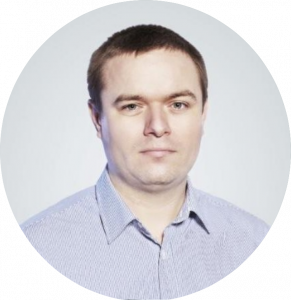 "I also configure servers and various services, handle DevOps-related stuff on our projects, write scripts for us and for external clients (sometimes using Perl, sometimes PHP, sometimes Bash, or whatever the client needs), monitor the above-mentioned servers and services, and provide 24/7 support to my office colleagues, services, and clients."
"Whenever I get the chance," he adds, "I contribute to our Telecom business verticals. For instance, I promote our services to potential clients with the help of SMS and Viber mailouts, our call centre, and the fact that we're a pretty cool company. I keep in touch with multiple IT and Telecom enterprises from several different countries."
When asked about what his favourite part of work is, Oleg responds, "I enjoy the variety here quite a bit". That doesn't come as a surprise.
Darya likes how the company "supports all kinds of employee initiatives".
"For example, when I learned that the PM & Delivery teams held internal meetups and shared their experience with each other, I suggested a couple of topics, too, and we had interesting discussions during these meetings as a result," she tells us. "This helped me improve my skills as a speaker, share my expertise with the guys, and hear their opinions. This also helps improve team interaction, since every teammate understands the specifics of their colleagues' work."
Always pushing ahead
A startup mindset can't exist without the trademark go-getter attitude. The ability to evolve, improve, and combat challenges is worth a lot; and maintaining it across large-scale teams isn't exactly easy.
Experience and the right attitude go a long way. Roman recalls a challenging case, when a client asked to emulate the behaviour of 2 million users interacting with each other via an MQTT protocol. It was "difficult, but very interesting to do".
A great team mindset is a must when facing challenges. Roman says, "I like how goal-oriented the team is. The professionalism of everyone involved, the readiness to help at any time." Natalia agrees.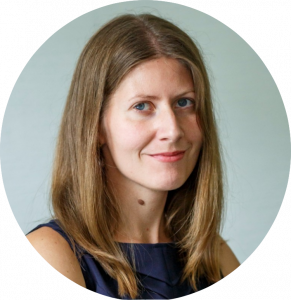 "I think the best thing about working at Bamboo Group for me is the drive. I love that startup spirit: everyone on the team is valued, there's constant work to improve and polish the processes, people are open to dialogue, and the management is very involved. It's always great to work and develop alongside professionals!"
This seems to circle back to the principles of giving every colleague a voice, as well as more freedom to experiment and grow as specialists. That kind of trust can bring very meaningful changes to the company and its processes, as proven by Natalia.
She tells us, "When I came to Bamboo Agile, it had few commercial projects and its sales processes were a bit lacking. During the first year, we'd managed to attract new clients, and during the second, increase the team by 50%."
"I consider our work successful, and I'm glad to see our clients recommend us to their friends," continues Natalia. "One of our clients has already brought us over 5 different leads, and some have even become our clients as well!"
"The company provides opportunities for self-realisation," says Darya. "We, as developers, can choose which technologies to use on our projects, and new tech suggestions are generally supported. The opinion of every team member counts, regardless of their position or work experience."
That atmosphere of professional companionship and enthusiasm is very important to Oleg as well.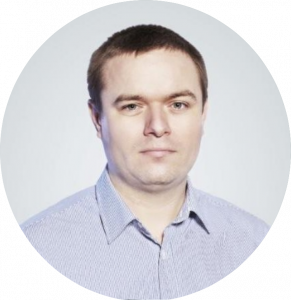 "My number one aspect has to be the people and the desire to create something good. There is a sense of enjoyment in the process through thick and thin."
He tells a story of one of our previous colleagues, who switched firms and noticed a stark difference in the processes and relationships between teammates.
"Coming to Bamboo Group every day feels like visiting a second family, where everything is nice and warm, where you talk to your friends and have a great time, all the while working and achieving results," quotes Oleg. "The new workplace evoked completely different emotions. It felt like a factory."
Feeling of adventure
Now, if you want to implement the startup approach, you better be ready for some silly stories. After all, the mindset is the opposite of playing it safe, so funny situations can and will happen.
Our teammates had plenty of anecdotes to share.
"The sales job is full of funny stories," smiles Natalia.
She tells us about how calls with potential leads don't always go according to plan: some clients come late for 30 or more minutes, some come to sell us their own services and software, and some even try to apply for a job (yes, that really happens).
"There's a whole subsection of oddballs that come topless, bite their nails, or eat during the meeting," says Natalia. "And you, the BDM, have to keep a straight face while talking about your company through all of it."
Natalia also recalls an experience the team had when visiting the GITEX 2022 expo in Dubai.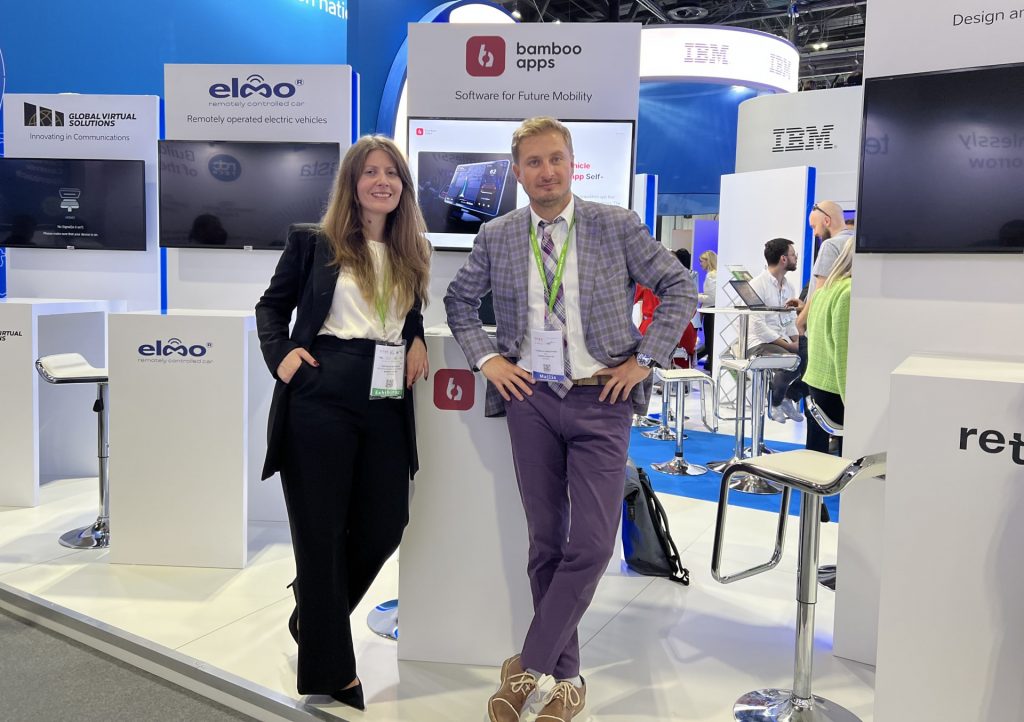 "We had a ton of meetings planned and hoped we'd manage to do all of them in time – we wanted to get as much as we possibly could from that exhibition," she begins. "But imagine my surprise when only about 20-30% of those planned meetings actually happened! People didn't show up, showed up late, or showed up at a different time and were offended that I wasn't at the stand."
"By day three," she continues, "I stopped worrying almost completely and decided to just go with the flow. And I think things turned out even better as a result – we had meetings with government agencies, large corporations, and so on."
---
Being a long-time colleague, Oleg was sure to have some crazy stories to tell.
"This happened when we were headed to an Automatic Telephone Exchange (ATE) to set up our equipment," he explains. "The company had just moved to a brand new office, and our call centre needed us to do some ATE work to get its telephony working."
Here, it bears mentioning that an ATE is a place which indirectly connects one telephone to another. It's often located in large population centres, and accessing one requires official permission – which the team did receive, all in accordance with ATE regulations and with all the documentation complete.
An employee from a different ATE (handled by the same Telecom company) would open the access to the exchange with a special key. So the team took her to the place where the ATE they needed was located. "And that building just so happened to house high-ranking government officials at the time," says Oleg.
He continues, "We were let into the building, and all that was left was for her to open the room with the ATE. Everything seemed well and good. She used a chip to turn off the alarm system, but suddenly paused and wondered if she'd used the right one.
We don't even remember if she had the time to open the door, when a government worker ran into the corridor holding a pistol from one side and an entire guard post with machine guns ran in from the other. They were ready to capture some intruders!"
"Thank God we weren't thrown to the floor that very second," says Oleg. "They quickly understood the Telecom employee simply got the chips mixed up. There was no fine, we just had to travel back and get the right chip. In the end, we were let into the room and finished our work in peace."
---
While maybe not as wild as Oleg's, our newer team members also have many exciting and funny moments to share. For instance, Darya told us about a funny situation that happened as a result of a corporate summer retreat.
"We went river rafting during one of our summer corporate outings, and our boat was really worried about getting sunburn," says Darya. "We covered ourselves in sunscreen and put on our hats – we thought we protected ourselves as much as we could. But we let our guard down and went swimming a couple times. The sunscreen had partially washed off, but we didn't pay any attention to it at that point."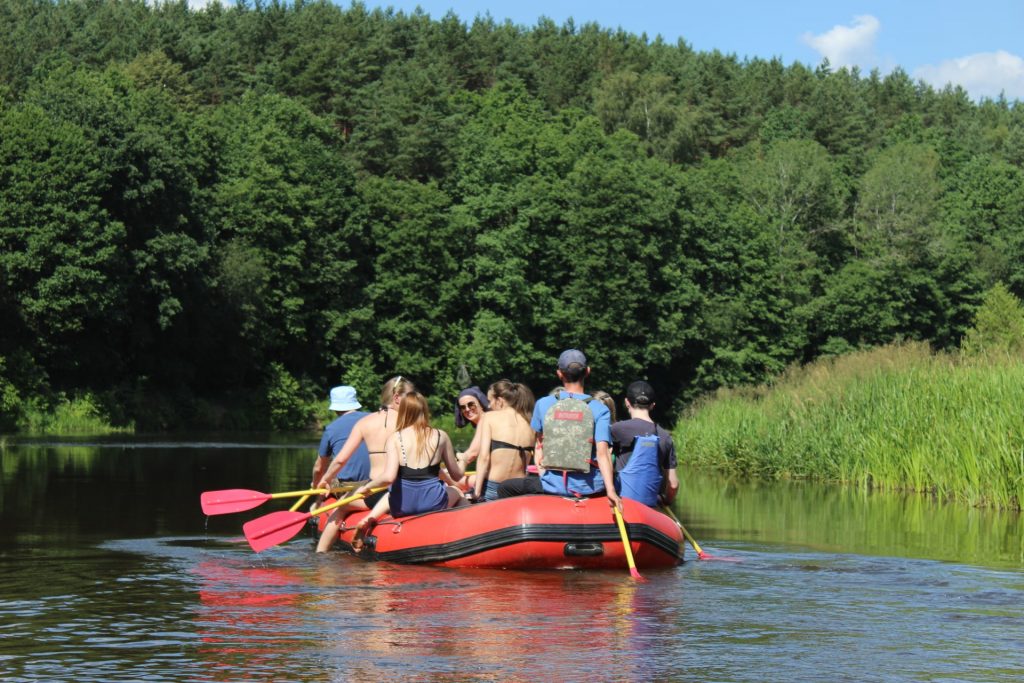 "The next day we found out that everyone got sunburn on some part of their body – face, neck, arms, legs – and bad sunburn at that. We looked really funny during the calls on Monday," she laughs. "But hey, we had lots of fun rafting."
Darya also told us a story from her mom, who works at a school.
"When her colleagues found out that I'm part of the company backing the Znaj project, they asked her to thank me and the whole team for our work, and started suggesting improvements for it. Mom tried to explain that I'm not affiliated with that particular project, but there was no stopping them!"
"Znaj team, you're awesome, entire schools say hi to you," smiles Darya.
Conclusion
So, let's sum everything up.
To keep the startup mindset in a big firm, it's crucial to maintain a sense of equality regardless of position. Communicate directly, minimise the paperwork necessary to discuss an issue or to suggest a new solution, and have trust in your colleagues.
Give your teammates more freedom, be flexible – this will promote experimentation and professional growth. But don't expect them to do everything on their own: provide the necessary opportunities and resources for that development. All this will keep your team motivated and high-energy.
Finally, don't take minor setbacks too seriously. Awkward and unexpected situations are inevitable, so might as well take them in stride – you'll have some amazing stories to tell afterwards. And remember: it's never too late to initiate a positive change.
Bamboo Group is an international group of IT companies operating in more than 20 countries. With over two decades of experience in fostering startups, software development, and all things digital, Bamboo Group has earned its reputation as one of the most reliable tech partners in Europe.