Introduction
In today's rapidly evolving professional landscape, learning and development have become paramount for both career and organisational success. And you've heard it all before: everyone claims to either seek or provide a metric ton of learning and development opportunities. But how achievable is that kind of learning culture?
Today we'll try to find out what companies – and hired specialists – can realistically do to spur professional growth. In particular, we'll discuss the experiences of our Bamboo Group teammates and find out what opportunities helped them get where they are today.
Is It Worth It?
First, let's get one thing straight. Learning opportunities are not an optional investment that you may or may not dedicate a drop of your budget to. It's a necessary expenditure that will affect your company's profitability, culture, and employee churn.
Let's pull up some numbers. The 2023 study from Zippia reveals some interesting statistics. Namely:
92% of employees report an increase in engagement after well-planned corporate training programs;
74% of workers say they aren't reaching their full potential due to the lack of employee development opportunities;
45% of employees state they would stay at a company longer if it invested in their professional development;
and yet only 41% of employees report having actual workplace training.
Now add to that the fact that companies offering training programs report a 24% higher profit margin and that businesses with strong learning cultures have an increased retention rate of 30-50% – and you have a solid case for investing in employee growth.
What Learning and Development Initiatives Can You Offer?
A company can offer a wide range of learning opportunities to foster the growth and development of its team. We talked to four of our team members to see which practices have helped them the most.
Training Programs & Workshops
Training programs and workshops are mandatory or optional courses that the employees of a company can take. These can be organised by the company itself or by third parties.
On-site training is quite common at Bamboo Group.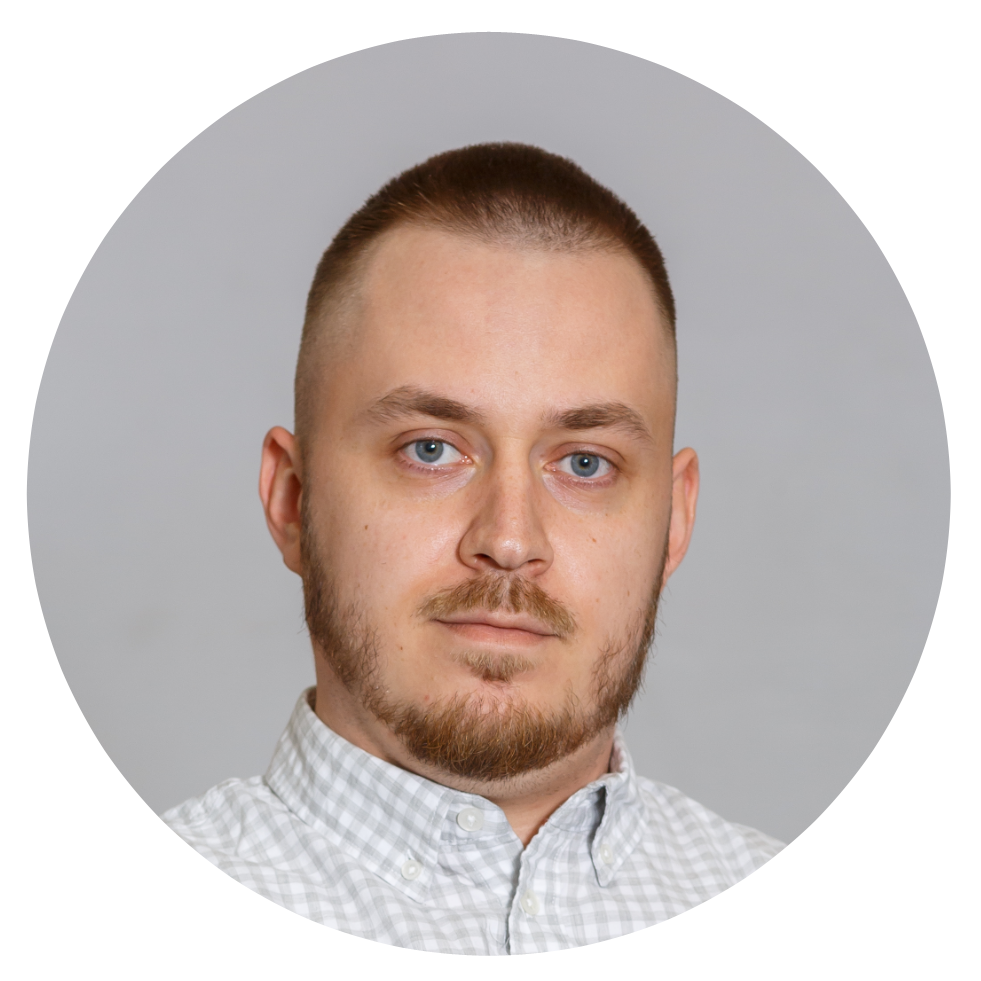 "The company holds various training sessions to improve our professional skills," says Maxim Krivolutsky, the Head of Design at Bamboo Apps. "It provides opportunities for professional and personal development that can be used to one's own benefit."
Training can also be held overseas, with the company sponsoring both the educational program and the travel of the teammates chosen.
Attending Events
Trips to trade exhibitions and industry conferences, as well as presentations overseas can be a great way to advance the career and skills of employees. This will broaden your team's horizons, help build up valuable industry connections, and naturally, foster professional growth.
During her years at Bamboo, Rada Ryzhykava, Bamboo Group's Head of Marketing, visited Finland, Spain, Malaysia, Indonesia, the UK, and the UAE, represented the company at exhibitions and congresses, went through EdTech training, and took part in a pitching competition. The latter was held in Helsinki and had a number of promising EdTech startups as competitors – it was a very memorable experience.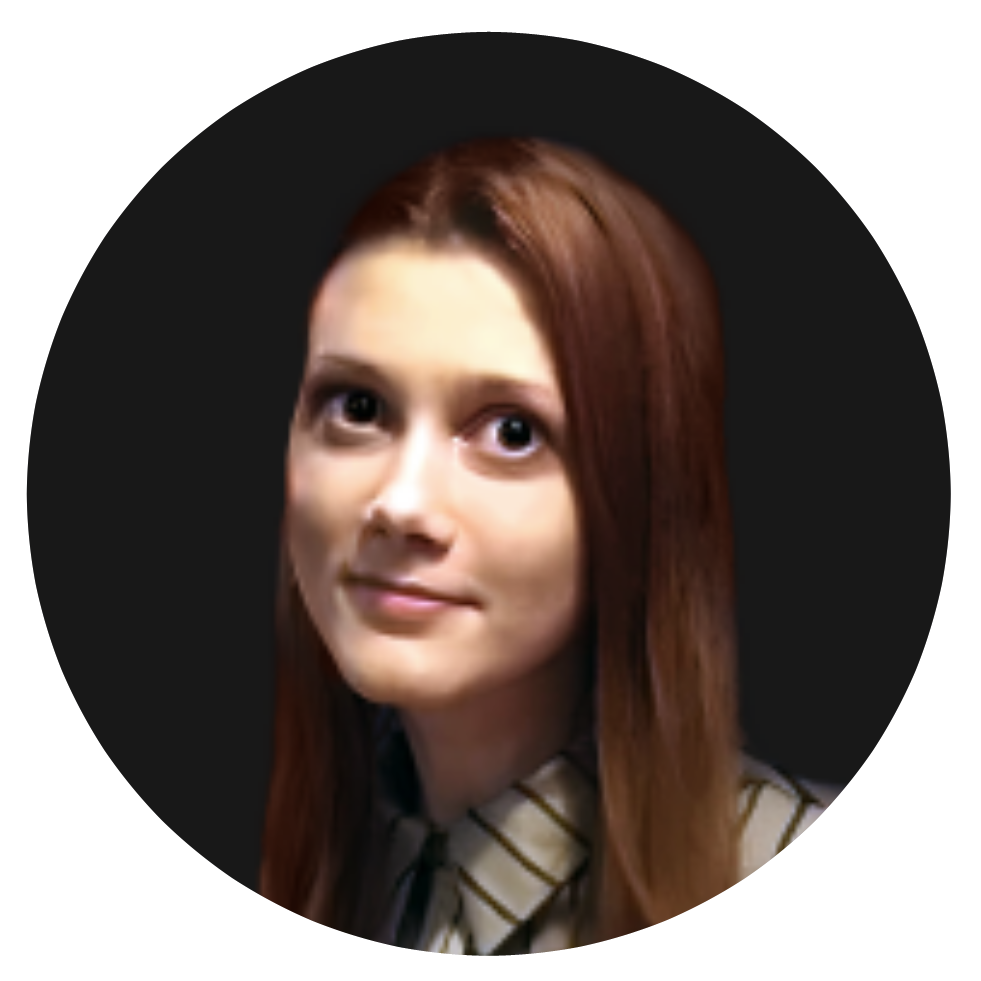 "The coolest part of business trips is the live communication with industry professionals, whether it's your target audience or colleagues from other IT firms," says Rada. "… Each trip is full of new experiences because the stuff you learn there really sticks in your mind compared to reading that very same information online or hearing it in the office."
Internal Knowledge Sharing
Sharing knowledge is a must in team-based projects. It can be done casually, through simple conversation – you'd be surprised how much one can learn from that. It's also a great way to build a good friendly chemistry in the team, as well as develop a culture of high mutual respect.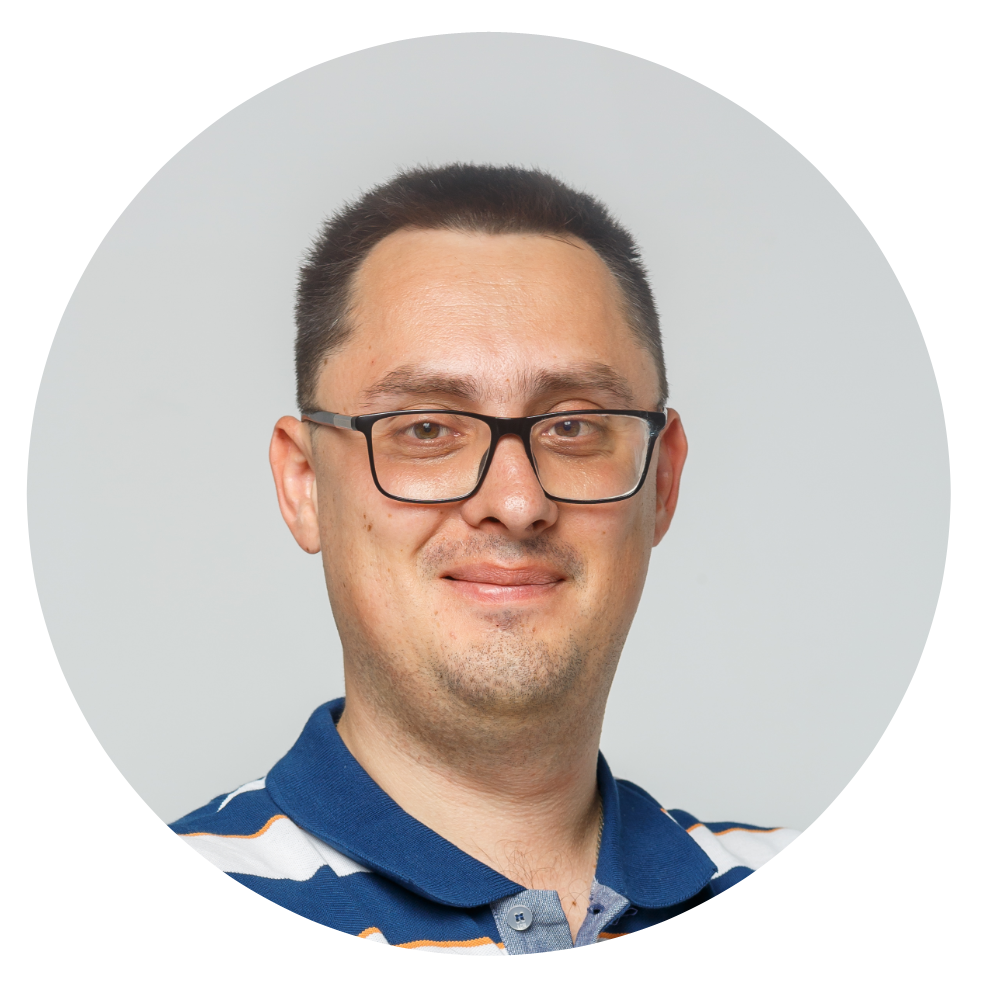 "As cliche as that is, we've gathered a really cool team of specialists you can discuss anything with," says Sergey Kopatsevich, a senior Full-Stack Developer at Bamboo Agile. "Ask them about any problem and you'll hear a bunch of different suggestions on how to solve it. You can always learn something new to aid you professionally."
This essentially means we have specialised think tanks.
Rada elaborates that Bamboo Group has guilds dedicated to various verticals. There, colleagues from different units can discuss professional topics and share experience with colleagues from the same or similar profession – for instance, Maxim is the leader of the Designer Guild.
The guilds themselves act as learning spaces where junior specialists can receive guidance from experienced mentors on both technical skills and career development. It's also a place where you can get regular feedback and hold performance discussions.
The best part is that guilds are not exclusive clubs by any means.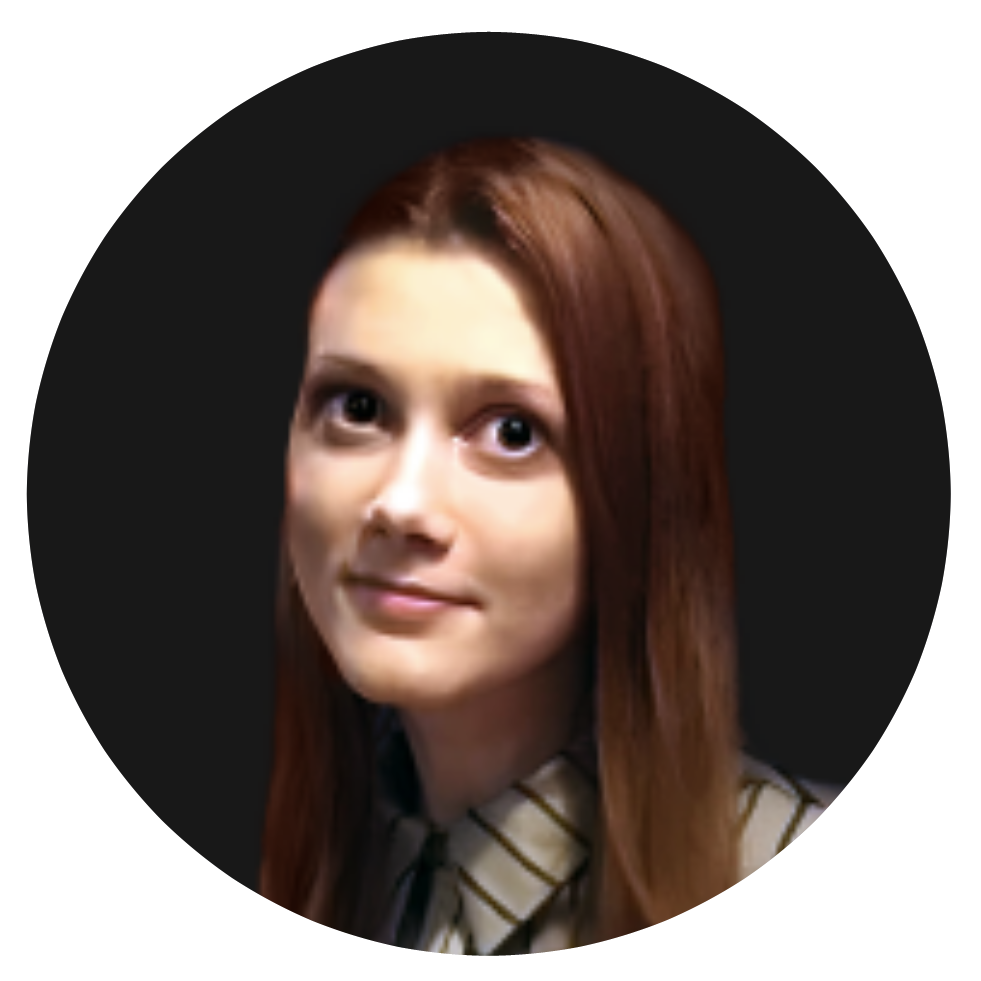 "You can have any position but still join the guild of project managers, designers, or sales managers to study the work of your colleagues and contribute to it," Rada explains. "Or don't join the guild but talk to the colleagues from other branches, share insights, and so on – it's a welcome thing here."
This type of exchange can be carried out in a more organised manner, too. Sergey notes, "Our colleagues always hold internal seminars after working with something new and interesting, which helps with professional development a lot."
These seminars can take a number of different shapes. At Bamboo, we have:
Brown bag sessions. Informal presentations by employees on specific topics of interest.
Tech talks. Inviting external experts or industry leaders to share insights and experiences.
Though again, internal knowledge sharing doesn't need to be officially organised to be effective. Lunchtime conversations can sometimes be as valuable as any seminar.
Internal Projects and R&D
Internal R&D projects are a great opportunity for the team to experiment and learn – especially if you strive to make them interesting for the people involved. If handled correctly, these can be highly advantageous for both individual and business growth.
"Thanks to us working on many projects in different fields, our workflow is very flexible and can adapt to the goals of any project and company, which allows us to achieve results comfortably," says Maxim, also noting that he enjoys the opportunity to exercise his skills and creative potential.
Alexey Hromau, the Lead iOS Developer at Bamboo Agile, mentions how valuable it is when each project presents a new challenge.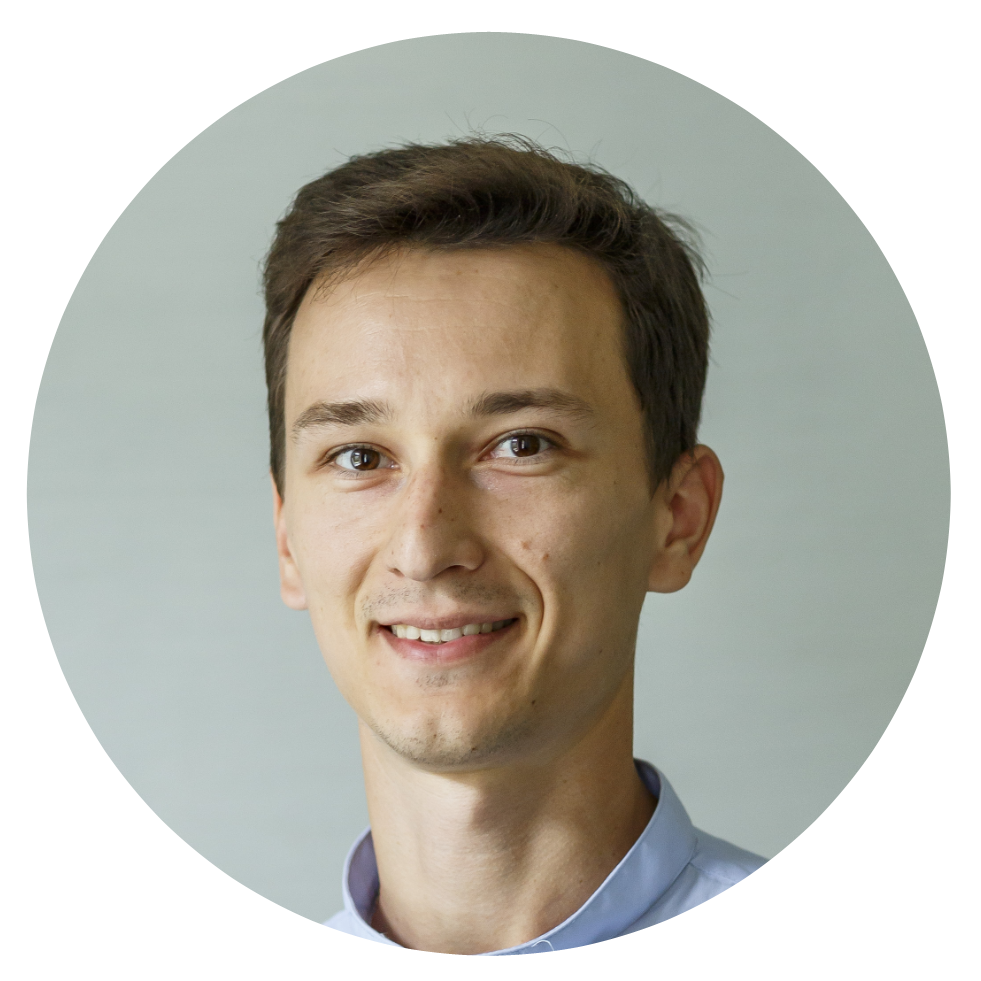 "My favourite part of working at Bamboo Group is the variety of tasks and projects, the lack of routine," says Alexey. "So you always have something new to learn."
Ensuring this attitude is the case is the management's responsibility. The company culture needs to be welcoming of new practices instead of being overly afraid of trying out new things.
"The development and management teams are always very open-minded when it comes to implementing and upgrading to new technologies that are beginning to gain popularity," Sergey explains. "We try to use the most fresh and popular practices on our projects, in other words, we always strive for continuous improvement."
Laying the Groundwork for Growth
Now let's see how effective these methodologies are in the long run. We asked our teammates about their professional journeys to see if – and how – the aforementioned opportunities helped them become full-fledged experts in their respective fields.
Keeping Things Organised
"I was always interested in the project itself, the technologies that will be used on it," says Sergey, the Full-Stack Developer of Bamboo Agile a.k.a. "a fighter on all fronts".
He joined Bamboo Group back in 2016. Already an experienced developer, Sergey was pleasantly surprised with the "pedantic and strict approach to building work processes and collecting requirements".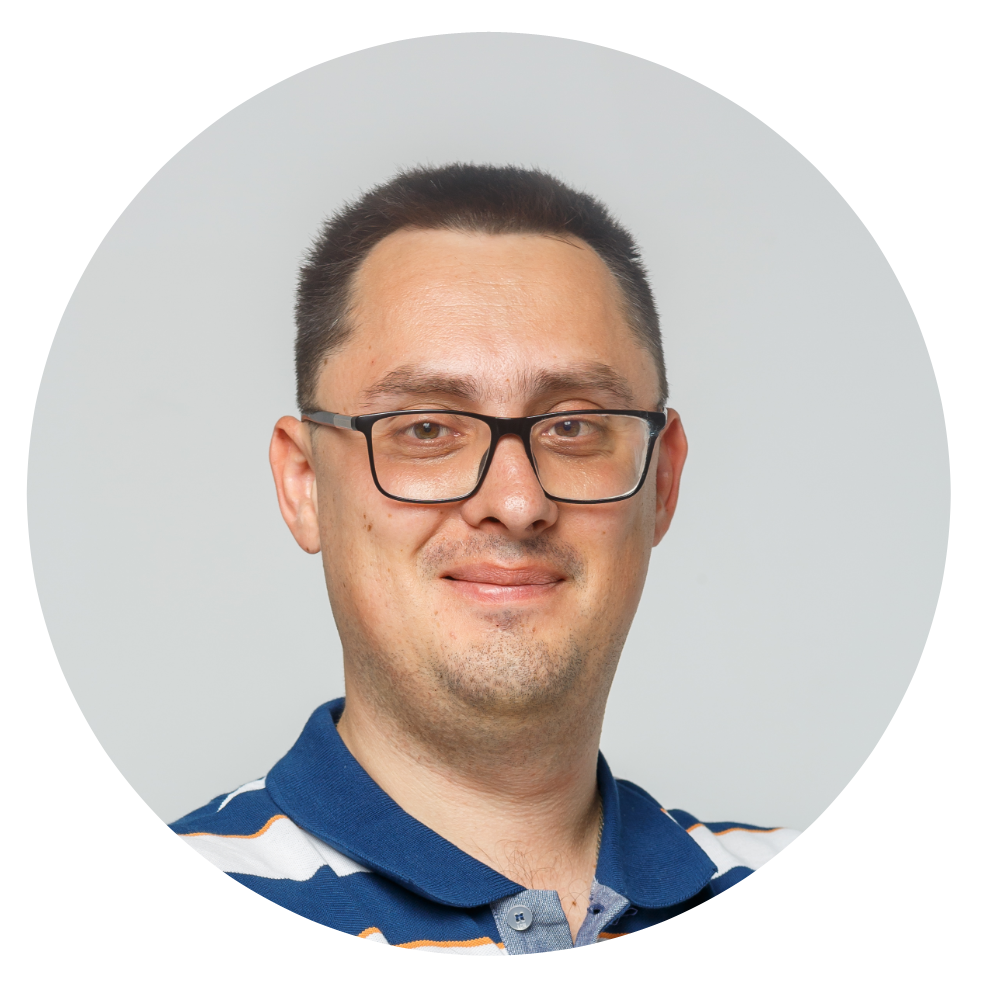 "I came from a really chaotic company where processes were very poorly organised," he explains, "and it was normal for young guys to sit at the office until 9 PM, running on pizzas and stuff. When I came to Bamboo, I was very surprised that 6 PM meant everyone gets up and leaves. I was like, 'Wow, is this real? Working at an IT company without overtime?'"
"I realised that the processes were organised pretty nicely – I dare say, they were organised well. And people simply didn't need to rush, there was no race, no burnout."
The orderly, yet open approach to processes has played a big role in keeping things fresh and engaging for him – even as a seasoned professional.
"Roughly speaking, whenever a new project starts, the team gathers to discuss what possible tasks and requirements we'll have to deal with," says Sergey. "We share our experience, suggest which technologies are the best for each given case, and try to use the most relevant ones. Very detailed requirements discussion makes the work much easier and minimises all sorts of possible risks. That's a really great thing."
Personal Initiative
Rada went from a Pre-sales Manager, to a Business Development Manager, to the Head of Marketing in only a couple of years. Her current duties include organising participation in expos and conferences, merchandising, promoting Bamboo services, websites, and resources, developing strategies, managing the marketing team, creating and reviewing promotional content – just to name a few.
Rada firmly believes that when you "dedicate yourself to the job, when you are honest with the management, and work for the common good" your efforts are bound to pay off – given the company is willing to notice them, which isn't always the case with big businesses.
She began working at Bamboo's EdTech startup named SchoolOS, promoting the digital platform in countries where digitalisation was a mostly foreign concept. Learning about the factors that influenced technological implementation in different regions was a valuable experience, and a good number of contacts still associate Rada with that project.
"I took a liking to working at a startup right away," says Rada. "You take a lot upon yourself and can self-actualise in many different ways – not just in classical sales and marketing, but in attracting investments and grants, planning entry to completely new markets, and tinkering with the product itself."
"When you're a workaholic, curious, and like doing things from square one, a startup job lays a good groundwork for self-improvement and crazy fast professional growth. … I'm sure that if I joined a corporation for the same position, I'd quickly burn out and leave, underappreciated, bitter, and full of unrealised ambition," she admits.
Rada tells us that Bamboo Group actually offers a lot of opportunities for professional growth – that's something she has always been and will keep saying to her job applicants. At the same time, she clarifies that just waiting for a turn of fate to force you into learning will not work.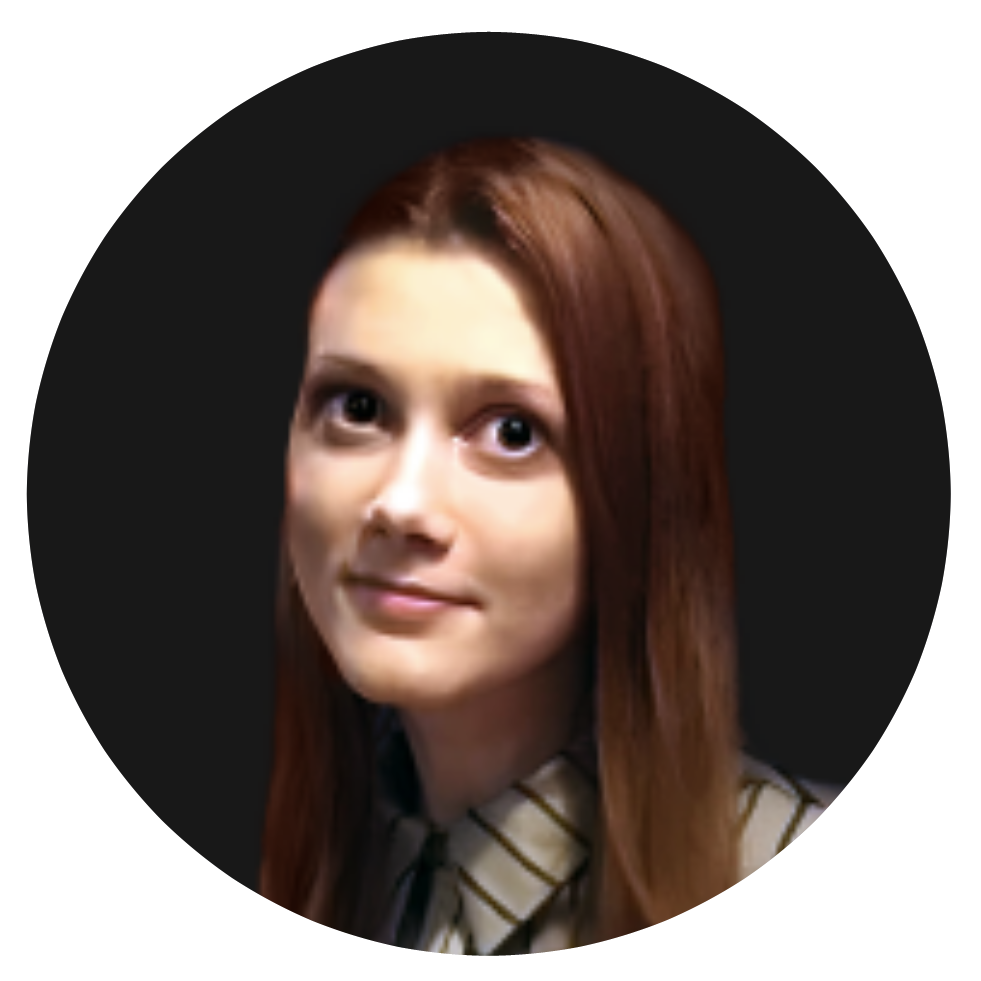 "If you really want to learn, develop, and especially apply the knowledge you've acquired in practice, you will most likely find that opportunity here [at Bamboo Group]," says Rada. "But this isn't a school where a teacher will recite the whole professional program to you and force you to do your homework. You will have a curator who will direct and correct your work, you will have colleagues from the same branch, you will have various tools and opportunities. But how you will be using them (if at all) largely depends on you."
Expanding the Tech Stack
Any self-respecting IT company will strive to continuously develop and adapt its tech stack. This means not only purchasing new technologies, but actively encouraging and supporting developers in expanding their skillset – be it with varied projects, resources, or rewarding career advancements.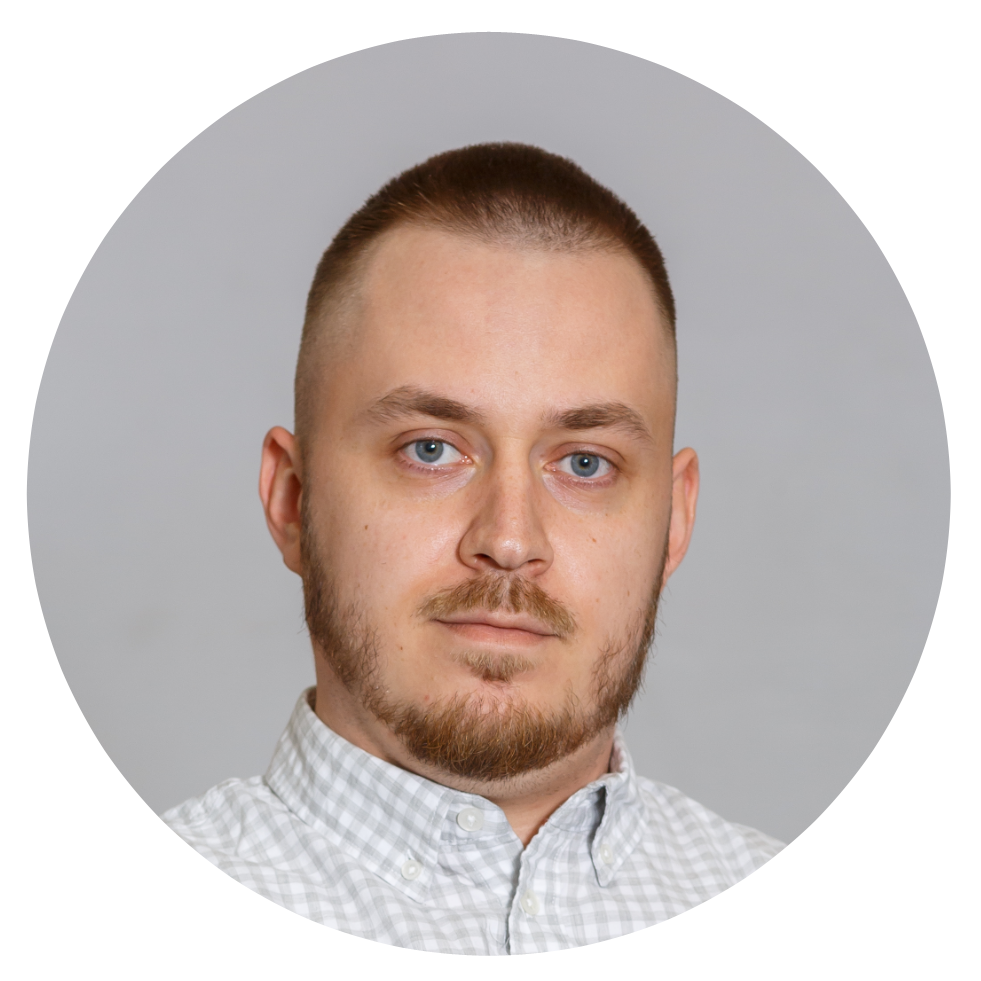 Maxim states, "A large part of our projects begin with a clean slate, which allows us to build expertise and expand our knowledge and skills in various areas."
Alexey's story is a good example of this.
Alexey came to Bamboo as a mobile developer, working primarily with Cocos2dx. "It was a gaming framework we used for writing business applications for three platforms at once: iOS, Android, and Windows Phone," he tells us. "It was very engaging and challenging, as we had to figure out the nuances of each platform."
He gradually expanded his stack, shifting focus to native iOS development with SwiftUI and Combine. Over the course of just 3 years, Alexey grew from the position of a Mobile Developer to the Lead iOS Developer at Bamboo Agile.
He's currently expanding his expertise even further.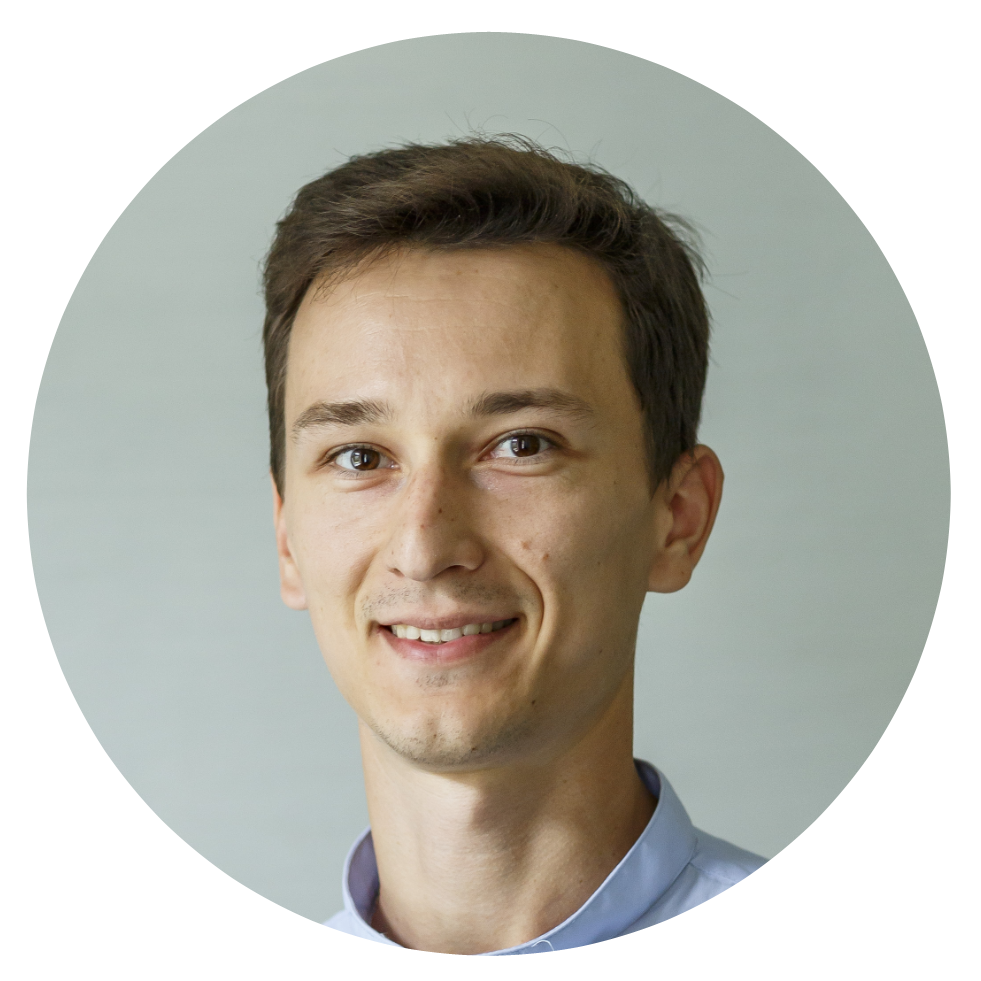 "Lately I've been developing a desktop application (MacOS, Linux, Windows) on Qt," continues Alexey. "You'll never stagnate or burn out, since you're always learning something new."
Comfortable Workplace Atmosphere
Maxim started remotely collaborating with the company in 2015 before going in-house as a UX/UI designer. Now being Bamboo Group's Head of Design, he is responsible for ensuring a high level of quality in corporate design, developing the brand style, creating and optimising team processes, building company strategies, among many other things.
"I value the team spirit and professionalism of my colleagues who are always ready to provide help and support," says Maxim. The pleasant company atmosphere was a big factor that made his work and professional development more comfortable and productive.
That atmosphere left a big first impression on Alexey.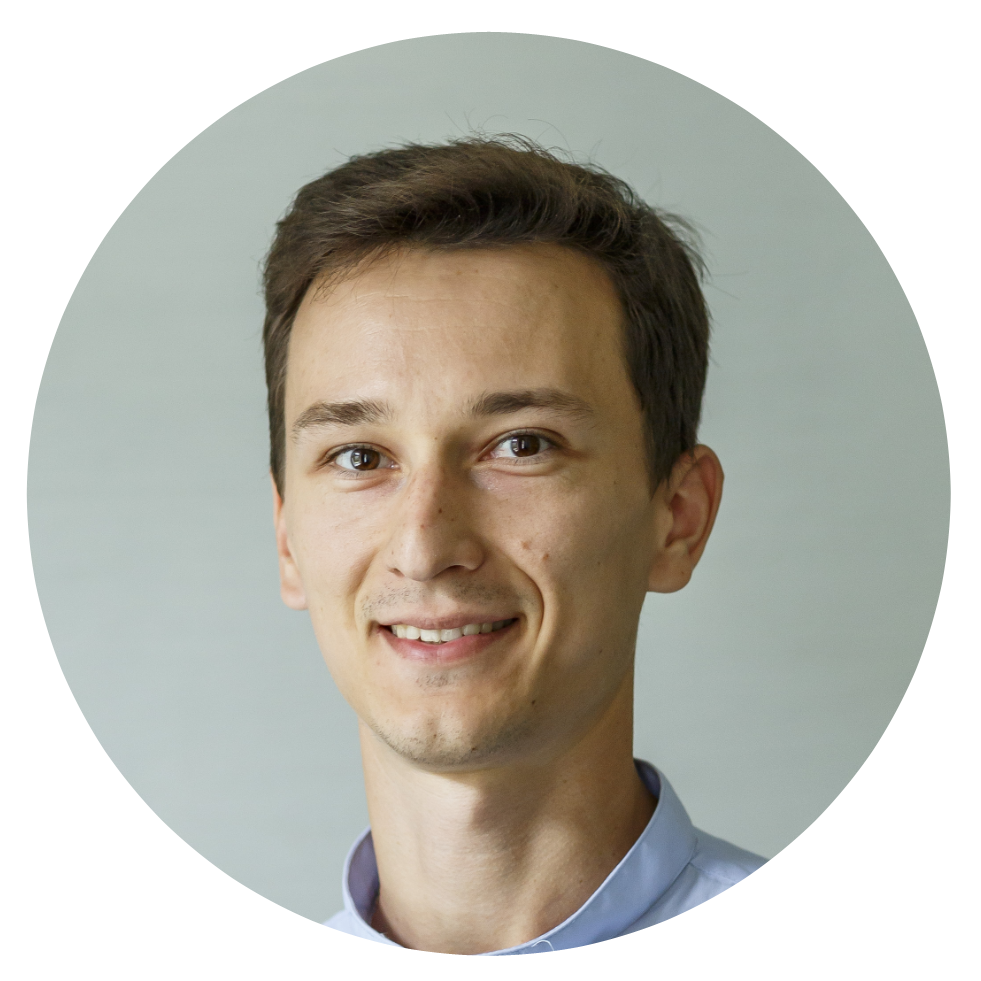 "I was surprised with the casual communication here regardless of age. You can just approach anyone with questions about anything, not only work. We also go for runs with the director at lunchtime," he says.
Having trust in one's teammates is also a big contributor to both the vibe of the working environment and team productivity.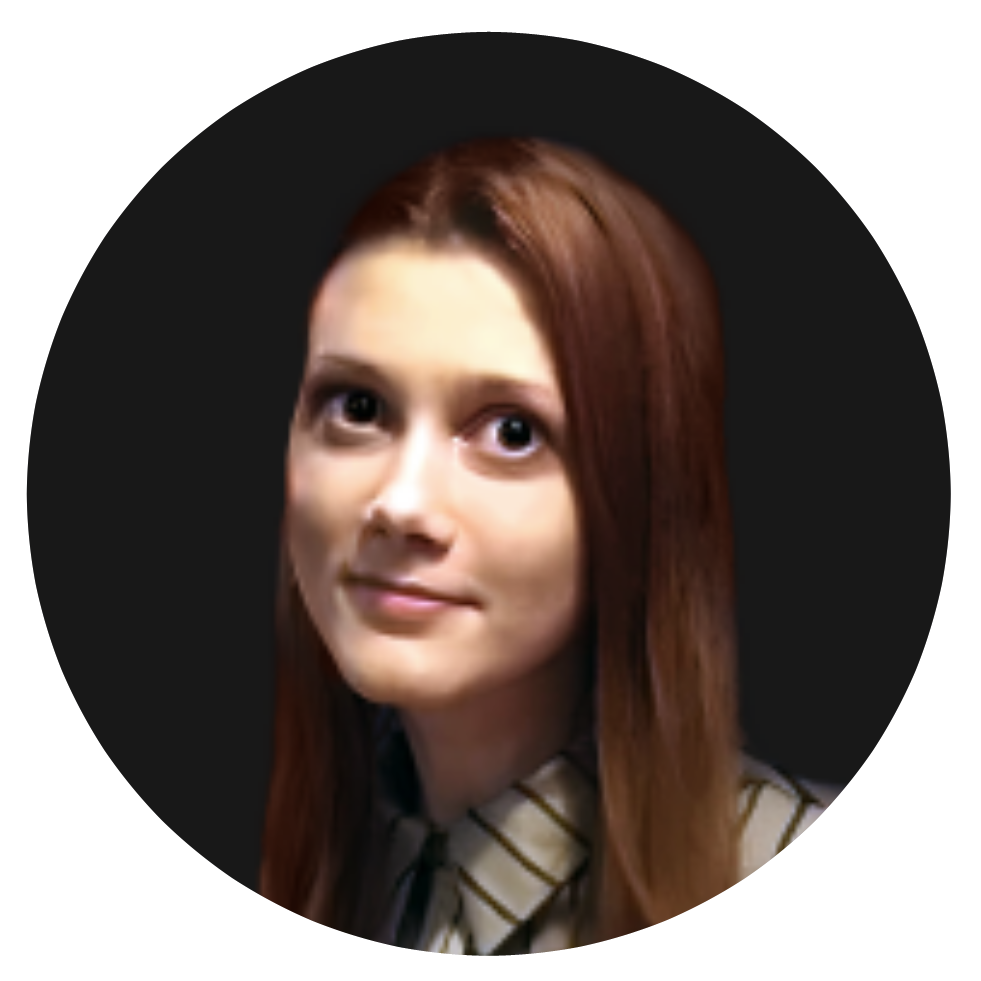 "I think my favourite part of working here is the variety of work tasks and not having to endlessly coordinate with several colleagues on each new initiative. Because ideally, we want to coordinate our actions with 1 person or with nobody at all," says Rada.
She remembers a case from several years ago: an experiment she didn't consult with anyone on brought in unexpected results. "I like experimenting with channels for lead generation," she tells us, "and once, while still working at our startup, I got almost 200 B2B leads in two days. It was huge – and all for free."
Another thing that does wonders for the atmosphere is little company traditions. Parties, outings, even good-natured pranks can all make the work environment more lively and enjoyable.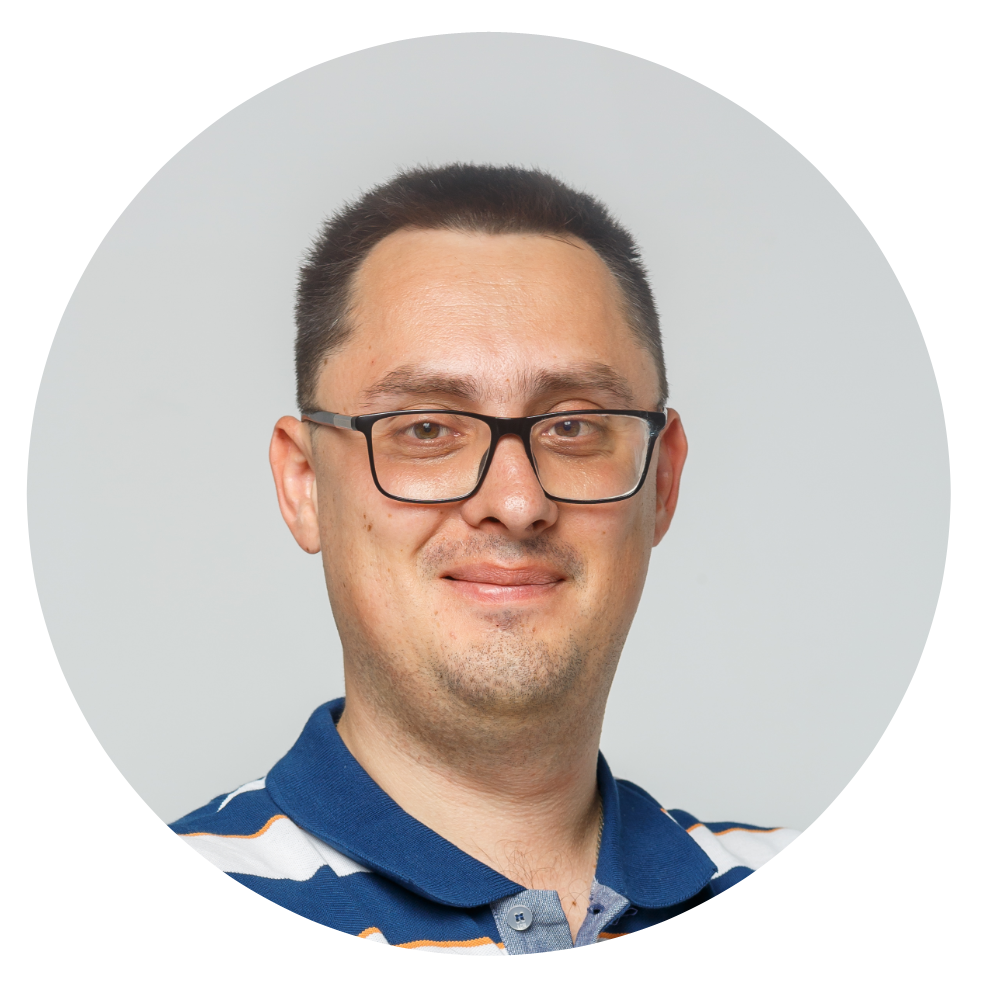 "A little while ago we had a rather interesting tradition of welcoming colleagues into the office when they returned from vacation," Sergey recalls. "They came back – and there was always some kind of humorous element prepared for them as a surprise."
"You never knew what to expect," he continues. "Maybe your monitor would be replaced with a cardboard replica, maybe there would be some photo exhibition (with your or someone else's pictures), maybe there would be stuff glued to your desk, maybe something would be hidden, and so on. We liked pranking each other. It spiced life up."
Combined, all of these factors create a place where everyone wants to improve not just for the sake of promotion (though, who doesn't like those) but also for the sake of making a more meaningful contribution to the team and the industry.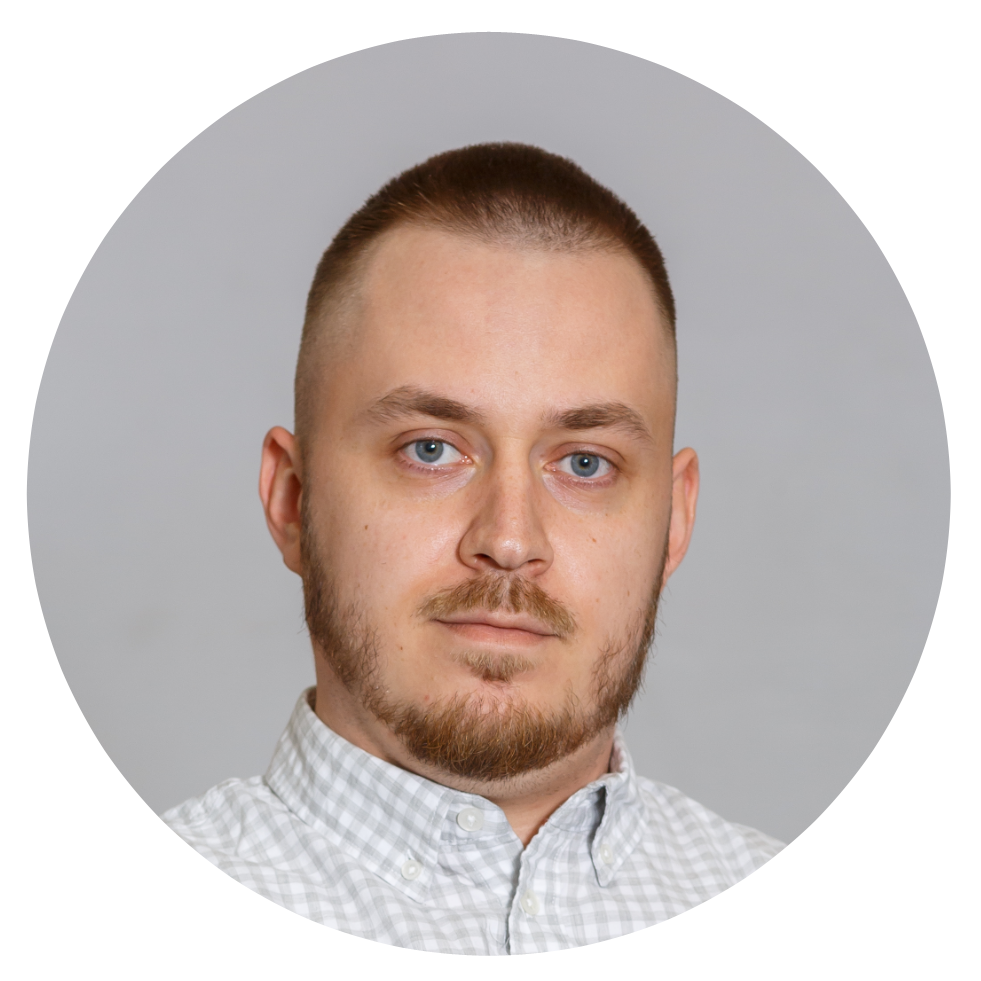 "I'd like to keep developing my professional skills and competencies to become an even more qualified and in-demand specialist in my field. I'd also like to continue working on interesting and promising projects which can have a positive impact on social life and bring value to our clients," says Maxim. "With a team like that, Bamboo Group has all the chances to become an even more successful and prosperous company in the future, one that will continue to develop and improve!"
"Kind, understanding, outgoing, and attentive – these are the type of people that have made this company and raised it to the high, competitive level it holds today," says Rada. "And I am certain that it's thanks to the presence and contribution of such professionals and extra-milers that our teams can overcome any challenges."
Conclusion
Investing in learning and development is crucial for both individual and company growth in today's professional landscape. Statistics show that employees are more engaged, productive, and likely to stay with a company that supports and rewards their development.
Technical training programs, workshops, internal knowledge sharing sessions, conferences and expos, and internal R&D projects are just some of the practices that have proven effective in fostering professional growth and expertise among team members at Bamboo Group.
Remember that you can build a culture of continuous professional improvement in any company, regardless of budget. All you need is a genuine desire to see your teammates grow (and a pinch of decent planning).